Are you a creative person who makes knitting, embroidery, cross-stitching, sewing, pottery, paper quilling or any other hand-made? Are you passionate with your craft?
Whether you are a beginner and you have already piled up some stuff that you would like to sell and you are ready to continue making hand-made for selling or whether you have been already selling goods somewhere else, it's high time to earn a fortune from your hobby on Instagram!
Why should you sell here? Instagram is ubiquitous nowadays. It is extremely popular today and, besides that it is widely used to search for brands and goods.
So, you can attract a huge number of clients here.
How to set up your selling profile?
So, you decided to create your selling profile on Instagram, what should you do to gain extreme sales?
Think about choosing a suitable username. It should be easy to find and therefore obvious.
Add a profile photo.
Write all the means your customers can connect with you: direct messages, links to your shop and other social networks, e-mail and whatever else.
Write your bio. It should be catchy and concise.
What photos to share?
Post catchy and interesting content. You can post:
Close-ups of your hand-made.
Lifestyle photos of your goods in use, for example: a photo of a child with your hand-made toy or a photo of your goods in interior.
Photos of working process. People always love to watch what is behind the scenes of creating process. It is always interesting to watch how something is creating. Besides, you can intrigue clients by your new product and make them waiting for it being ready. Also, make photos of your working place or working items, such as knitting needles, yarn, spools of thread, paintbrushes etc.
Flat lays. Group items and make photo from above. Group your hand-made with some other items, flowers, candles, any interior item, whatever you can come up with just to make a photo aesthetic and pleasant to look at.
Post photos of yourself sometimes. It is nice to show who is making all those pretty goods. People like to buy from real people. Also, you may post occasional photos of your family or pets. But don't do that very often. Do not mix your selling profile with the personal one.
Be interactive with your followers. Prompt them to discuss something. Let your followers to feel being a part of your creative process. Make friendly atmosphere. For example, post a photo and in a caption write about your weekend and ask other people how did they passed their weekend, write how did your morning begin and ask about theirs. Or post a photo of two identical hand-made things but in different color and ask: "Which one do you like more?".
Create user-generated content. Ask customers to tag their photos with your goods. Be sure, words of appreciation and gratitude for your craft will be written under their photos!
Edit your photos so your profile looks as a whole. In such a way it will look more aesthetic and attractive.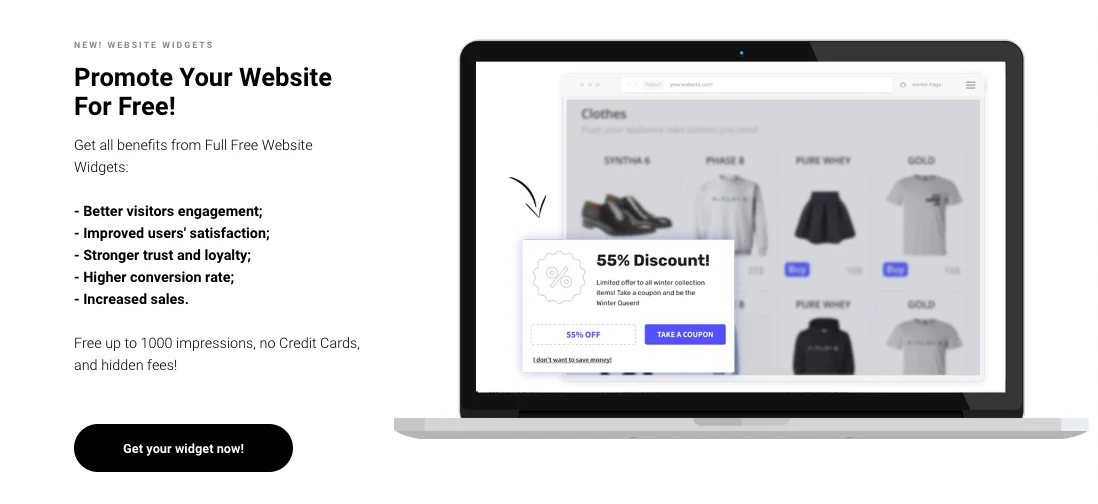 Should you be an eloquent master of word?
Instagram is not too wordy, it's visual. So, you don't have to write much there. But, still, write captions. Be eloquent, but concise. You shouldn't be a master of storytelling here. A caption should grab people's attention and be easy to read. Put the most important words in the beginning, cause the caption is cut off in your followers feed.
In a caption don't write only prices! Describe your hand-made, add some context, write about your inspirations, reveal the personality of your hand-made, tell something about the creating process. Create some interaction: ask a question, prompt people to interact or discuss something. Let them feel engaged.
Time of posting: when and how often to post
Time of posting is also important. It's better to choose time, so that not to pass unnoticed, but to get into a persons feed. Choose a time when there are more visitors on Instagram.
Researches show that people mostly scroll their feed in the morning, when they just woke up or before going to bed. Also, the most engaged time is 5 to 9 p. m. A great number of people plunge their Instagram when are leaving their workplaces and are on their way home, that is between 5 p. m. to 7 p. m.
Besides, not many people post at this time, so it's a great chance to pop into your customers feed. Lunch time about 11 a. m. to 1 p. m. is also OK for posting.
9 a. m. is not a very good time for posting, cause many people plunge into their work at this time.
Better time for posting video is in the evening or at the weekend, when people are not at work. They have some free time and they can turn on sound, relax and watch a video.
What is about a weekday, many researches show that Wednesday is the best day for posting on Instagram. Sunday and Monday are not very good for posting.
Still, you should keep in mind who is your target audience, whether they work in offices or they are students or young mothers. Besides that, pay attention to different time zones, if your customers are from different countries.
Not to be forgotten by your followers, you should post systematically. Don't overpost, but don't underpost either. The best way is to post about 1-2 posts a day, 3-4 posts daily are also acceptable. Don't post photo after photo and don't flood your followers feed, it can cause many unfollowings. Take an hour between every post.
Doing that manually is really tedious and quite hard to do. So, scheduling can help you here.
And still, you can always experiment. Maybe your ideal posting time may differentiate from that mentioned above because of your products' specifics and peculiarities.
How to gain many followers?
So, you create interesting content, you post at a right time, but where to gain followers? More followers you have, more potential clients are among them. So, how to gain not just followers, but your target audience?
Firstly, of course you can synchronize with friends from your other social networks, they will hardly ever refuse to make friends with you here. But, that's surely not enough for a selling account.
Use relevant hashtags, so that people can find you by them. Write what type of hand-made it is, whether it is sewing, cross-stitching, knitting, embroidery or something else. Write what your hand-made depicts. It's better to use about 10 hashtags. Use our hashtag generator to create relevant hashtags.
Like and follow those people who may be interested in your product. You can find them by searching by hashtags or among the followers of thematic communities or other hand-made sellers. It's really hard to like and follow big numbers of people manually. It's boring and it takes too much time. So, use our service, it will make everything for you and you will have more time for your creative process.
Take part in different interactions in thematic communities. If you tag your photos with a thematic community, you can be featured in it. And it is a good way to be noticed, cause thousands or even hundreds of thousands of followers are engaged there. You may tag images of your crafts with such communities: @craftsposure, @thehandmadeparade, @makersvillage or find your own, there is plenty of them. Also, find communities that promote your definite type of handmade, for example, accounts where knitted toys are promoted or whatever else. There is also plenty of them.
Still, there is so much work to do on Instagram!
Use our service Bingbangram and have a plenty of time for your creative process!