How to make money on Instagram fast is a new question of the 21st century. And it is quite explainable. Instagram opens practically unlimited opportunities for bloggers and businesses, But the competition on the platform constantly gets more and more serious which is one of the factors why Instagram promotion is a rather challenging task for a number of users.
However, for those who use BigBangram service, everything is rather simple as our service represents itself a comprehensive platform that provides a complex of tools aimed at boosting the popularity of accounts of different types and, consequently, letting them to make money.
It doesn't matter whether you are a fitness coach, an Instagram model or an owner of an online shop, BigBangram is here to lead you to the top.
Real case: how to make money as a photographer on Instagram?
Today I am going to tell you an interesting story. No, my friends, it's not a fairytale but a real story about how BB can help you to get more followers and likes, significantly expand your audience and outreach as well as to enjoy continuously enhancing the popularity and its benefits (financial ones as well).
In this article, I'd like to tell you how BB works on the base of a real example of one of our customer. Though the customer has given us permission to share this story he preferred to stay unnamed and we respect this right.
Our customer is a photographer and his aim was to get more followers in order to widen his audience and as a result to advertise his services. He didn't want to spend too much time on the promotion of his account that's why he decided to rely on BB (and it was the right decision, by the way).
When he came to us, he was just starting to promote his account and had a little bit less than 2 thousand followers. Nevertheless, in 5 months this number increased to 12K and this number is constantly growing as well as the number of his clients, orders, and brands interested in collaboration with him.
Are you wondering how it has become possible?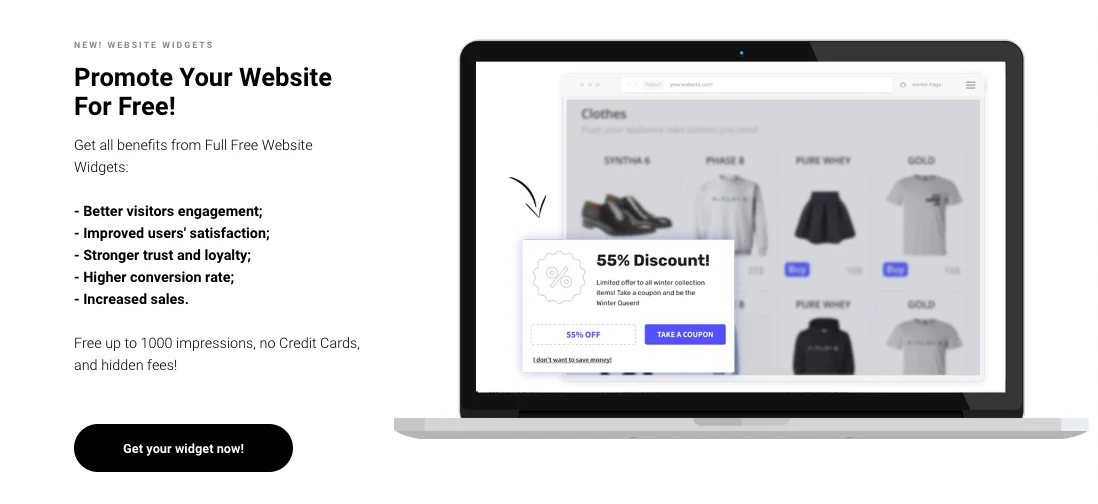 Step 1. Reach the right audience
As the coverage of services of a photographer has some geographical limitations, it is important to build communication with the audience which is comprised of people who potentially can become your clients.
As in our case, it was a photographer who works not only in Italy (where resides) but worldwide, it was necessary to show it via geotags to make it possible for potential clients to notice his works.
But it was not the only recommendation in this very case. Hashtags also is an extremely powerful tool. Though trying to invent really relevant tags may be quite time-consuming and boring, BB can do it for you. With our hashtag generator (that is absolutely free), you can easily get excellent tags that will bring you followers and money.
There are several variants to create hashtags: based on your pic, published post or keywords.
In our case under consideration, the key phrase was "photographer in Italy".
There are some examples of the generated tags that our client used (and still uses):
#destinationphotographer #italia #romephotographer #italy #photographerinrome #rome #sicilia #roma #photooftheday #photoshoot #fotografo #bergamo #photographerinitaly"
Step 2. Get more likes from your target audience
Activity and engagement on your Instagram account are really important. To make other people know about you and your services you need to get to make your post appear in their recommendations. To do it, getting a lot of likes is a must.
BB offers you to buy likes and followers at a price of $5 while full-fledged Instagram bot services can be ordered just for $24 dollars per month which is a tiny amount if compared with potential results.
Our customer has shared his own results with us. Just in a month, the number of people interested in his services (those who sent inquiries) increased twice and after 4 months the number of his clients doubled.
The growing popularity not only became a ground for him to review the cost of his services but also brought him a number of valuable partnerships with brands.
Quite often our customers asked us: "how many followers do you need on Instagram to make money?". To tell the truth, these figures vary to the specificity of the sphere you work in (and your location as well). It's necessary to know more about your blog or your business to find the right answer.
But if you are interested in finding out more tactics of increasing the number of your followers, study our guide on how to attract more users.
Step 3. Establish communication with your audience
When it comes to such a sphere as photographing which presupposes direct communication with your clients, you need to start this communication from the online space.
In Instagram, there are two main features that let you establish and maintain contacts with your audience are direct messages and comments.
When our customer contacted us to get consultancy on how to communicate with his followers, we recommended him not to ignore the opportunities offered by our automatic DM tool.
Just a couple of clicks and all new followers receive a greeting message which helps to make the first step for conversation.
Moreover, it's extremely important to answer your followers in comments. You need to show that they are important for you. For this aim, we recommend using the comment-tracking tool (yes, the customer that we are talking about also uses it).
As a result, our customer has managed to:
expand the audience (the number of followers increased from 5K to 12K)
get valuable collaborations (4 collaborations with brands in 5 months)
get more orders (their number doubled)

If you have any questions on how to make money on Instagram with BB services or you want to have your account analyzed by professionals in order to get valuable recommendations, contact us!
Are you ready to take off?
Fasten your belts!