Instagram provides a plenitude of instruments for advertising and attraction of customers, but the question is – do marketers use them correctly?
Video content, the second most important element of a successful advertising campaign, can either attract or frighten away your potential clients. That's why to utilize it in due course you should check these small reviews of Instagram video content BigBangram made, starting from ordinary video posts up to live streams and stories.
Properly applied, those tips can bring you an immediate growth of followers (for the record, BigBangram Instagram botcan do the same, yet, faster and more effortless). It all depends on you, which method to apply for your own product and campaign. Still, we'd recommend sample every piece of advice to come up with your own fame recipe.
We'd be very pleased if you'll share this article with your friends, so you all will know the secrets of Instagram popularity! Without more ado, let's get to the point of our article.
Stories
To show your followers the sneak-peek of your new product, or to involve them in the process of your work/daily routine, feel free to share Instagram stories. They are dynamic, fun, captivating, and more than successful in bringing new audience (especially if you'll use our tips).
● Share real life. Don't publish polished, flawless videos – show the "behind the scenes" moments and have fun together with your followers. Shaky picture, not-so-good audio, bad angle are understandable if you share something really interesting.
● Filters, stickers, captions. More interactivity means more engagement! Add filters and witty captions, start a flashmob, and flavor the story with the emoji or the question polling sticker.
● Long story short. Record a video with your smartphone and divide it into multiple stories. Every story, yet, has to be enticing, and the whole video shouldn't take more than a minute.
● Try different formats. Upload looped Boomeranq videos, do silent animations, follow popular trends – don't be afraid to experiment!
Story Ads
There's no better way to inform the followers about your new product than the story ads. With the recently added feature – direct link onto the shopping place – this format became the best traffic bringer for all business accounts. Create the best story advertisements with BigBangram!
● Edit, then publish. As soon as you've uploaded the video through the Facebook Ads Manager, there's no way you can add stickers or filters on it. For this reason, you would need to edit the video before uploading it We recommend using special apps like Movavi to get the best results: there you can even stick your brand's logo above the video for more recognizability.
● Promote without thrusting. It's great when you offer your followers a qualitative, reliable product. Yet, draw the line between being up-front and annoyingly persistent. Always be specific about the qualities your product has, avoid idle promises and claptrap.
● "Learn more". Add the link of your product for the "fast travel" from the ads to the site.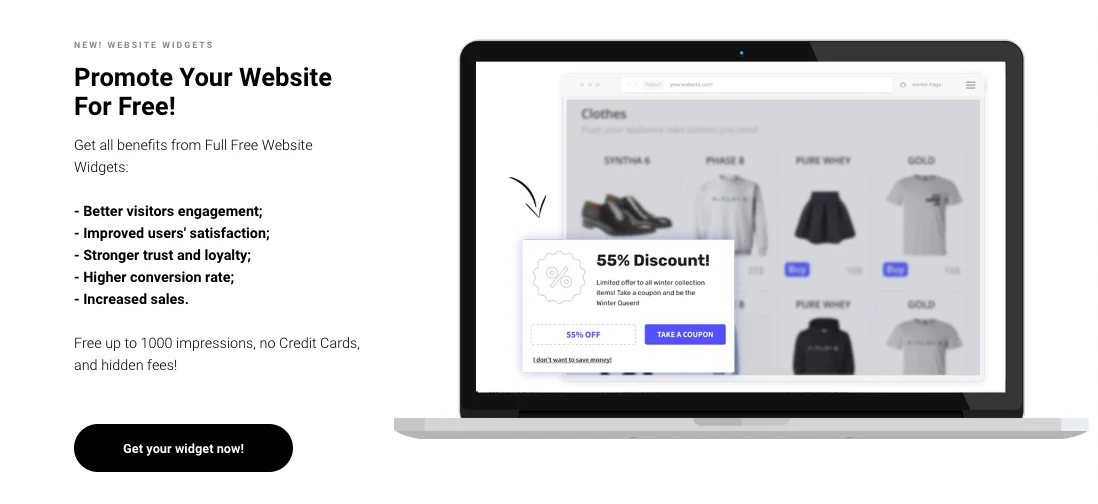 Video Posts
Videos are absolutely essential to diversify the content on your Instagram account. They should be uploaded as an icing on the cake: rarely, but right on target. Videos are great for telling something about the brand, as well as promoting. Yet, remember that the main part of the posts should still be dedicated to photos.
● One video for one thought. Due to the restriction in the durability of the videos (1 minute only), you have to be quick and laconic. In 60 seconds you have to attract the viewer's attention, tell him a story and call him for an action simultaneously.
● Perfect content only. Videos, unlike stories, will stay on your account as long as it shall live. By that, you have to create "polished" videos to present your followers an eye pleasure. Always edit your videos, add details and filters for the better image.
● Add captions. Write a small review or share something interesting about video's recording in the caption field. Don't forget hashtags (the more the better) and a bunch of emojis – just for the fun of it.
Video Ads
If you have already made a post on Instagram, you can paste its URL into the generator. Actually, this method works in a similar manner to the previous one.
Creating a video advertisement isn't harder than creating an ads story. Yet, due to format and durability, you have even more chances to acquaint viewers with the advantages and features of your product. Put on notice our previous tips and don't forget to add CTA (call-to-action) link "Learn more".
Live Streams
Live translations can be challenging in the beginning. You'll definitely have many of those thoughts considering what to do and what to say. Well, it's all about the practice – the more you'll go live with your followers, the more experienced you'll become in improvisation. According to popular opinion, making live streams isn't harder than shooting stories. Live format allows to show more advantages of your product and catch the public's interest, which will lead to the immediate increase of traffic. Still, if you feel that live isn't quite your style, maybe you should try BigBangrams Instagram follower bot instead and get new clients effortlessly.
● Genuineness and heartiness. These are the two main qualities you should show to your public to gain their trust. Don't simulate though – be sincere, but remember to promote.
● Listen to your viewers. Answering the questions people put, following their small requests is the best way to show them that you're the exact human being as they are. Permit yourself to move beyond the initial scenario – you're a person who genuinely loves the promoted product, not a robot-seller.
● Check the surroundings. Your image should be pleasing to look at, there shouldn't be any noises or moving objects on the background (should we mention a good Internet connection?).
All in all, the main quality you should have to create good video content is creativity. Instagram is a platform for self-expression, and the fact, that you're only searching for new clients in there, means nothing like you should follow strict instructions or repeat someone else's story of success. Be yourself and people will appreciate your sincerity.
We hope we provided useful tips for your Instagram account boosting. You always have a plan B for marketing strategy in case you don't have time to elaborate on your business profile, which is a BigBangram Instagram follower bot. Learn about it more through these links.