Running through the ordinary Instagram feed, it may seem like all the 40 billion of photos on the platform are the food shots and selfies. And in case you're tired of seeing someone's vacation photos in the Recommendations, we got these incredible 27 Instagram profiles, which creativity and life energy will surely inspire you too.
The influencers, whose Instagram accounts we've combined in this list, are super creative when it comes to art and self-expression. All in all, the main point of any social media platform is to express your feelings – then why don't you follow their example and show your inner world to…the world?
Anyway, BigBangram is ready to help you with the Instagram promotion. There are many tips and tricks to gain lots of subscribers quickly, but the most efficient method is, without a doubt, our promotion bot. It uses the unique methods of promotion based on the algorithms, which simulate normal subscribers' activity, reducing the chance of being blocked to the lowest point.
All in all, here's the list of the Instagrammers we've selected to bring some diversity into your feed. We hope you'll enjoy them as much as we did!
Cool Instagram Profiles You Should Check For Inspiration
13. Canva

This profile is a relief for tired eyes. Architecture, arts, food, and, of course, color palettes make you scroll the Canva profile frantically.
14. Jaime Rojo

Jaime Rojo's Instagram profile is dedicated to street art. He's a photographer, a member of the Urban Nation Berlin, whose goal is to spread the beauty of graffitis all over the world.
15. Biafra Inc.

Except for being a talented artist, Biafra Inc. often draws on controversial socio-political topics and proclaims himself a news junkie. If you think that graffiti is all about unmeaning pictures, then this profile is here to reassure you.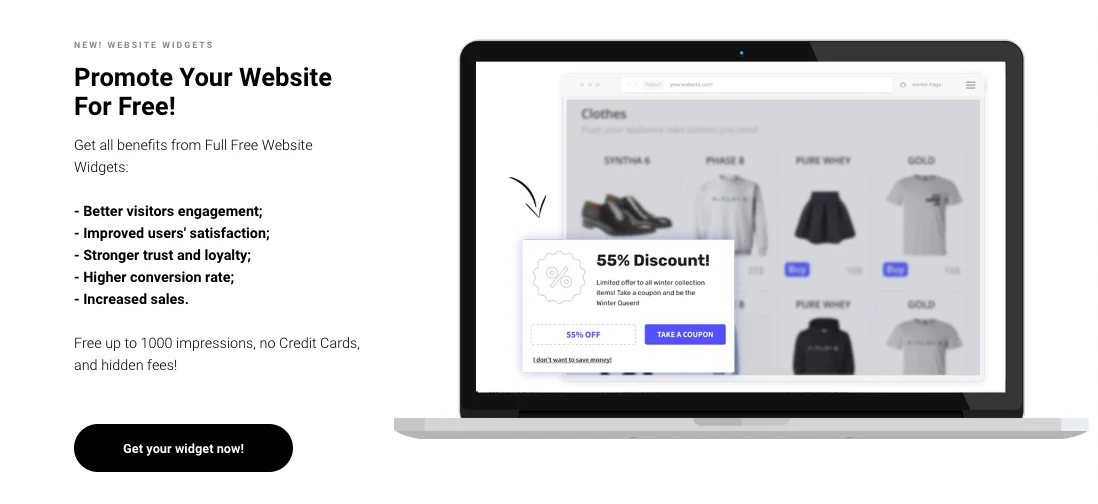 16. Fumeroism

Color splashes and dynamic, expressive style is all about Fumeroism. This street artist's signature line is grotesque portraits of well-known people.
17. Banksy

Deep and dark plots of Banksy's arts created him a small army of loyal fans, who are ready to wait for months to see the artist's next work. His arts are the stories told in a single picture.
18. VuThéara Kham

VuThéara Kham adores shooting architecture and landscapes. Somehow he's able to capture an atmosphere of the place and share it via Instagram, making you travel all around Europe with your mind only.
19. Hiroaki Fukuda

Whether you feel like you need a dose of modern Tokyo, mysterious Morocco or simply some spectacular nature photos, feel free to visit Hiroaki Fukuda's profile. A traveler and a Nike, Christian Dior, Clarks photographer, this man surely knows some secrets of good shots.
20. Dirk Bakker

When you say "modern architecture", I say "Dirk Bakker". His Instagram profile contains a huge diversity of all geometrical shapes possible. Where an ordinary person sees a simple tower-blocks, this artist sees a hidden beauty.
21. Max Wanger

Tired of harsh stylish photos? Well, Max Wanger is here to give you the sweet romantic antidote with his Instagram profile. Light, personal and simple art is a rare event in the 21st century, so you definitely have to check his works.
22. Erik Marinovich

One might wonder, how writing can be impressive? Hey, I reply, have you seen Erik Marinovich Instagram? He's a graphic artist, who designs logos and fonts for popular brands (Nike, Google, Facebook etc.), and he's really good at what he does.
23. Ahda

The expert in hand lettering, Ahda cooperated with lots of famous brands like Citizen Apparel, Element Skateboards etc. His unique curvy font is a mean of expression: he uses it in order to share some deep messages with the followers (not the case of this "pizza" statement, though).
24. Cyril Vouilloz

Cyril Vouilloz, a designer from Berlin, is hard to classify as a single style artist. He draws graffitis, plays with fonts and letters, creates videos from step-by-step illustrations, and even opens up his own exhibitions. Very talented guy.
25. Arabic Typography

Arabic alphabet includes the most elegant letters existing. And, probably because people don't know how to read them, they enjoy the phrases and street arts Arabic Typography publishes as a sort of aesthetic.
26. Seb Lester

Calligraphy is a dynamic process, a hypnotic movement of the hand with a pen or a brush. Join me in being potty over calligraphy arts Seb Lester creates.
27. Lindsay Oshida

Lindsay Oshida is a graphic designer, a calligraphic artist and a fan of serials. You need to see her profile like NOW.
BigBangram hopes your "following" list has increased after reading this article! Check other interesting materials in our blog to learn more about the hidden possibilities of the Instagram platform.