If you earn living by making clothes, your presence on Instagram is out of the question. You may not have your brand website, you may even not have an eCommerce store, but an Instagram profile is an absolute must for you.
The fashion industry is indeed the most popular on Instagram, so you miss a myriad of opportunities being not there. Here are the proofs: an average brand receives 500k interactions, while an average fashion brand — over 1.5M. The audience size of fashion brands reaches 500k people, while for the rest of companies this parameter is below 200k, according to Socialbaker's research.
Instagram is a hyped phenomenon itself, so it's not surprising that two "fashionable" trends have conjoined. But such an insane popularity of fashion on Instagram is a two-edged sword. On the one hand, each small clothing company has a chance to rise above the crowd. On the other, this company faces a higher risk to get lost among the manifold counterparts.
So the major question that arises: how to grow a fashion brand on Instagram and avoid failure? Let's go through this.
Tip 1: #StrongVisualConcept
The competition in this niche is too fierce: the fashion market will not tolerate dull pics.
Successful clothing brands often hire creative photographers to make a mind-boggling lookbook. You need not only to take high-quality pictures but convey the concept embodied in your clothing collection.
To give you a better idea of what we mean by perfect pics, we prepared a couple of examples.
This is the latest Mango collection. You can quickly grasp the idea they emphasize. Warm colors, pool location, nice company of smiling women — all these points harmonize with their outfits. These clothes are designed to lie on a sun-drenched terrace, drink Margarita and enjoy the slow pace of summer life.
Ralph Lauren has chosen another concept. Bright vivid tones and bold color combinations are referring to the colors of the American flag. However, the location is also very summer — some photos are made on the seashore, the other — on the luxury yachts.
Both concepts are in line with the brand identities. What's more important: they tell us a story. Camper's new collection is another bright example of how a shoe brand can use visual storytelling presenting a new collection on Instagram: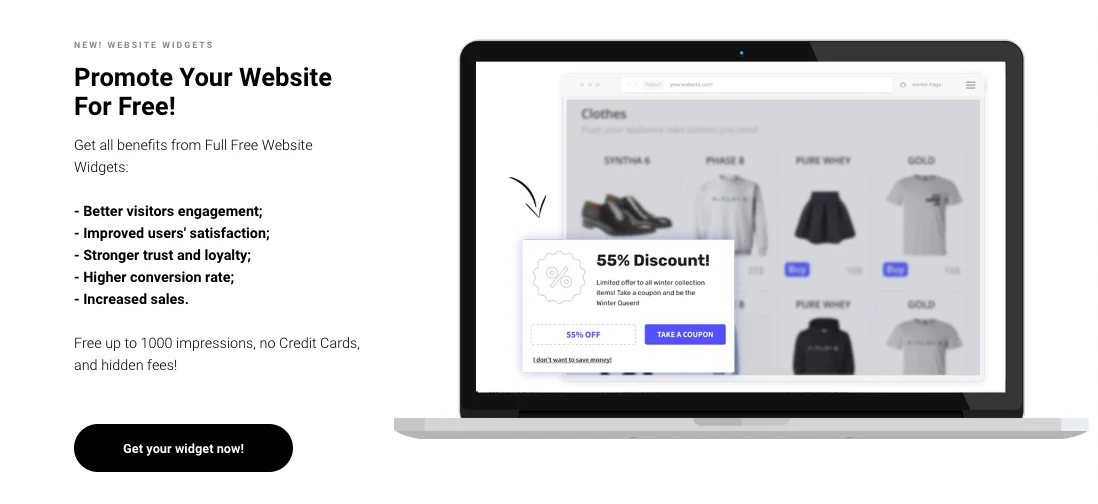 Tip 2: #InfluencersPower
Bigbangram explains: An influencer is a popular personality who collaborates with brands and promotes their good and services in a natural way.
Fashion is a perfect industry to use influencer marketing. All people on Earth wear clothes! You can reach out to almost anyone who has great content and a high engagement rate.
Influencer marketing is native advertising in its essence. This means that the ads you create involving influencers are unobtrusive and very similar to non-advertising content on their pages. The power of native advertising is proven: people trust more a celebrity they admire rather than a random banner they suddenly came across. They look at these ads 52% more frequently than on banner ads.
Even though the choice is really huge and probably almost everyone on Instagram wouldn't mind getting a designer outfit from a quality clothing brand, you still need to follow some rules to pick the right influencer for your company. Here they are:
● Choose the influencer who has the closest mindset to your brand. You should personally like his/her content. If you make bold unisex shoes, it doesn't have the sense to reach out to a fashion blogger who prefers girly style and wears high heels in 99.9% of cases. On the contrary, don't even try to put a fur coat on the animal rights activist.
● A number of followers can be an indicator of popularity, but an engagement rate is threefold more important.
Still, even it can be misleading: some people could buy fast likes and followers 3 days ago. Thus, analyze less obvious indicators: comments (not only their number but also what people say) and the likes/followers ratio.
● There should be a balance before advertorial and regular posts in the influencer's account. Those who advertise too many products become less trusted, while bloggers with a smaller audience but with only a few advertorials will seem more authentic. Also, influencers who like telling a story behind their "buying experience" from brands appear to be more credible.
Tip 3: #GoShoppable
Don't make your customer's life harder. If it's not possible to buy your clothes right away, only few of them will. You won't boost your sales if they can't notice a great outfit and purchase it with one click. Just imagine: they should tap on your profile pic, follow the link to your website, struggle to find the cloth they liked, and only then proceed with the payment. That's a lot of clicks, sometimes hundreds of them.
Prospects find searching too time-consuming. All the more so because they can get confused with the price and eventually not buy. A total waste of time.
To prevent this, you can use the latest Instagram feature: shoppable posts. It allows your followers to buy a cloth they like right away by clicking on a link. This link leads to the product's page in your online store, so they don't waste time on search. What's more important, they can see the price as a pop-up notification inside a post.
Tip 4: #Hashtags
When it comes to Instagram hashtags, marketers and business owners usually make these 3 mistakes:
They neglect hashtags and don't add any.
They add hashtags that have no relation to the post.
They add relevant but very popular hashtags.
The first mistake is the result of a common myth that hashtags make you look spammy. Marketers often want to avoid that and try to keep their advertising posts less annoying. That's a good intention, but your followers won't see hashtags in the caption if you put them in the comment below (not in the caption).
Adding hashtags with no relation to post doesn't make any sense. In this case, they can really look spammy and won't bring you any benefit.
The most popular tags such as #love, #beautiful, and #fashion are too broad. Just imagine: #love was used for over a billion of posts on Instagram. You need to be extremely famous to make it in the top using this tag.
The best strategy to be noticed is to use narrow hashtags relevant to your brand. Try to search for tags which have less than 100,000 of tagged publications and add them to your post.
Another way to pick up the right tags is to use our new tool: an Instagram hashtag generator.
It's free and quick: all you need to do is to enter one keyword and get other 29.
Tip 5: #InstaStories
Perfectly polished photos and videos do the right thing for your profile, but they tell nothing about what breathe and live your brand and its creators. Keen followers of yours might be interested who is standing behind such amazing clothes. It's time to show them what happens on the backstage.
You don't need to spoil your ideal feed since Instagram has added "stories" option to the application. These publications which disappear after 24 hours became extremely popular among Instagram users. Some of them even prefer watching stories over checking the feed.
And yes: people use stories to share some little but memorable moments with their followers on a daily basis. You can do the same: capture "behind the scenes" experiences, stream events, take photos of the manufacturing process. To make stories even more interactive, you can also add polls.
Even though the fashion industry is oversaturated, it's always possible to find a way to come out on top. Especially if you operate on a small local market where the competition is not so fierce as in large cities like New York. Another good method is to personalize user's buying experience. Bigbangram can help in at least one aspect of personalization: direct messaging.
Accurately target a group of followers and send them a welcome message or an offer they can't refuse. Also, you can enhance the effect by launching a company's chatbot to cover your audience in Facebook.
But if you want to break into the market swiftly and decisively, you need to gain more likes and followers. It's not an easy task, but this is where automation comes in. Our Instagram bot can automate all the repetitive actions such as likes, comments, and follows to simplify your marketing endeavours.
If you want to make sure it works, sign up and get your 3-days trial for 1$. Follow the link below and claim it!