Imagine this: you've just registered on the website and are choosing the subscription plan. Eventually, you find an option which suits you best and are excited about your first promotion campaign. You start adjusting settings, targeting your audience, and writing compelling welcome messages to your new followers.
Finally, you launch your campaign and leave the dashboard. However, after few hours you didn't see any result and can't understand what happened. At this point, you realize: something went wrong. You come back to the dashboard and see that your campaign hasn't been working for an unknown reason.
Next, you try to reach out to the support team. One day, two, three pass, and you still haven't received any response. The anticipation of the success turns to the complete frustration and your promotion campaign — to a terrible nightmare.
Annoying isn't it? That's why any company worth its salt needs to have a responsive, friendly, and compassionate customer support. Bigbangram is among them. If our online service was a human body, our support team would be its heart. We care about you 7 days a week and ready to help with any issue concerning our Instagram bot.
3 Ways to Contact Us
We know that some people like to clarify details via e-mail when the others prefer online chatting over the other ways of communication. That's why we offer you three methods on the choice. Needless to say, they are all working good and we don't have a preferred way to receive your messages. So, feel free to contact us via:
1. E-Mail: support@bigbangram.com
E-mail is a good old method to ask a question and receive a detailed response to it. Also, it is suitable for those who don't have enough time for chatting and want to describe the problem at a time.
Also, you can send us an email using a contact form by filling your name, e-mail address, and question/message section. The main advantages of this method — you don't need to use your e-mail client, just message us in one click.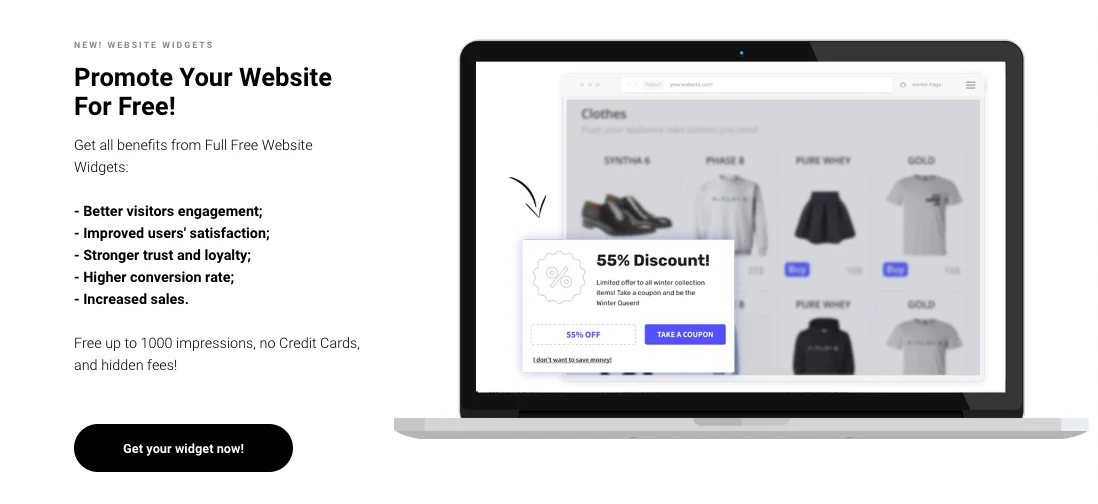 2. Social Networks
You and we certainly know how many hours people spend in social networks (hell yes, it would be a shame on us not to be aware of this — that's what we are actually doing.) And we at Bigbangram know that some users of our Instagram bot are no different from followers on their social networks. Of course, it happens only when it comes to their personal profiles. Business accounts are automated by us and don't require too much attention.
So if you are a socialholic it might be good news for you that we can respond you right in the social network. You don't need to leave your favorite place on the web to send us a message.
We are present at 3 major social platforms — Instagram, Facebook, and VK. You can find our community by entering "Bigbangram" in search or by clicking on the buttons using this page. We would also appreciate if you follow us there and like a few of our posts.
3. Online Chat
This way is probably the quickest one: you can send us a message from any page of our website. Simply look at the right bottom corner of your screen and find a live chat powered by Jivochat. Here we can assist you in any matter.
Bigbangram recommends:
We have chosen Jivochat as an online messaging client due to its features — we tried a couple of other services but decided that Jivochat is the best option for our website. There are several advantages of this client over the majority of its competitors:
1. Laconic and unobtrusive design — the Jivochat widget is always around but remains almost invisible and don't interfere with viewing the website.
2. Multilingual support — the widget can be translated into 20 languages including German, Japanese, Hindi, Turkish, Spanish, Russian, etc. As you know, we may talk to you in two languages – English in Russian – so this is an important feature for our service.
3. Responsiveness — Jivochat is supported by every mobile or desktop platform including Windows, iOS, Mac, Android, as well as numerous browsers.
4. Powerful Jivo Agent app — it allows responding immediately and receiving notifications of the new messages. Also, it has some advanced features such as contact information and the current location of the client who talks to you, message sneak-peak, hotkeys, and many more.
Our support team representatives are Olga and Lissa. They're both are pretty darn good at their business, so do not hesitate to contact them if you faced troubles or want to learn more about our service.
Also, you can visit our blog or knowledge database. There you will find the answers to the frequently asked questions and get the guidelines on the requests like:
"How to get followers on Instagram? 50 Tips & Tricks",
"How to unfollow all on Instagram",
"How to increase revenue by attracting a larger audience" etc.
Use Instagram as a Support Application? Find out How to Optimize Your Responses
Bigbangram Instagram bot is created to boost the number of your active followers and improve brand-customer interactions. The majority of our customers use this service to build stronger brand identity, promote and sell their goods and services, and gain more visibility in their chosen niche. However, some of them use Instagram as a primary platform for providing their clients with a top-notch customer support.
Well, there is nothing surprising, especially since Instagram presented new direct message functionality. Now followers can ask questions to brands and companies, as well as the latter to answer them. That's why numerous businesses hire customer support managers who work mostly with Instagram DM to respond customers.
How to optimize this process? Bigbangram offers you a bulk direct messaging option. This tool allows you to automate identical responses and easily contact your prospects on your own. To read more about this option and learn how to send welcome DM on Instagram automatically, follow the link to our relevant blog article.
Apart from direct messaging, many customers ask questions using comments. For example, you are a sneakers online store which shows some models from your assortment in your profile. A prospect comes across your profile and takes an interest in one pair of sneakers presented there. He or she asks you what the price is and is this model still available in your store. But you are so busy with your DM responses that you miss this comment and notice it one month later. A prospect is gone forever and probably to one of your rivals.
To avoid such a failure, you need to have someone or something that will track your comments, mark them as important, and answer them timely. That "something" is our Instagram bot's comment tracker.
The comment tracking feature will address this issue: activate it and reply to comments right from your dashboard.
To improve your customer support service even more, we can offer you to hire one of our experienced social media managers, who will take a complete care of your Instagram account. But that's worth another post, so now we only wish you success in your endeavors. And if you encounter some problems concerning our direct messaging or comment tracker functionality, write to Olga or Lissa — they will instantly help.